Glee Daily News @ Spring Fair - Issue 1 2018 | 17 January, 2018
Send us your news and great ideas

Paving perfection from Block Blitz

After the hugely successful launch of Block Blitz, the UK's first block paving specific cleaning product, the Block Blitz brand has launched Block Blitz Gravel Treatment – another UK first.

Manufactured and developed in the UK, Block Blitz treatments are unique biodegradable mineral and plant based barrier detergents, which have been designed to clean and protect paving without any physical or mechanical means.

Block Blitz paving treatments are 100% nonabrasive, contain no bleach, acids or biocides, are biodegradable and have a minimal environmental impact.

Visit Block Blitz at Spring Fair on Stand 10B21, the DIY hall.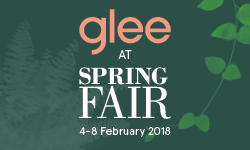 Send to a Friend » | Subscribe » | Archive » | Update your Profile » | Print all Articles » | RSS » | Visit our website »
Published by Potting Shed Press Limited
© 2018 Potting Shed Press Limited. All rights reserved.


This email is sent on behalf of Glee Birmingham by its official media partner Garden Trade News.

We hope you found this Glee Daily News email update useful, but if you would rather not receive communications of this kind from us in future, please unsubscribe here. 

Glee Birmingham is brought to you by Ascential Events, The Studios, 2 Kingdom Street, Paddington W2 6JG part of Ascential plc. Company number 7925964 (England and Wales)