Glee Daily News @ Spring Fair - Issue 1 2018 | 17 January, 2018
Send us your news and great ideas

Traditional Garden Games create lots of fun

Traditional Garden Games are in the business of creating fun and happy memories!

While the classic games continue to be family favourites, for 2018 the company is excited to launch 10 NEW games.

"Hook a winner with 'Big Fish, Little Fish' or together, pull your opponents over the winning line with 'Tug of War', we know our trend inspired and perfectly price pointed collection will appeal to all ages.

"We're also buzzing about the new SEMBRA 'sow and grow kits' which will be an exciting retail offering for budding hobby gardeners of all ages."

Visit Traditional Garden Games at Spring Fair 2018 in Hall 5, Stand 5G77.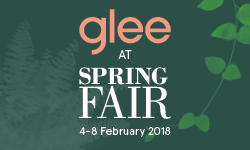 Send to a Friend » | Subscribe » | Archive » | Update your Profile » | Print all Articles » | RSS » | Visit our website »
Published by Potting Shed Press Limited
© 2018 Potting Shed Press Limited. All rights reserved.


This email is sent on behalf of Glee Birmingham by its official media partner Garden Trade News.

We hope you found this Glee Daily News email update useful, but if you would rather not receive communications of this kind from us in future, please unsubscribe here. 

Glee Birmingham is brought to you by Ascential Events, The Studios, 2 Kingdom Street, Paddington W2 6JG part of Ascential plc. Company number 7925964 (England and Wales)