Glee Daily News @ Spring Fair - Issue 1 2018 | 17 January, 2018
Send us your news and great ideas

Jobs at risk at Wyevale Garden Centres following 'challenging trading conditions'

Wyevale Garden Centres have revealed that challenging trading conditions have forced them to review their structure at head office with the risk of job losses.

GTN Xtra contacted the garden centre group after being tipped off that at least 40 jobs were are risk.

A Wyevale Garden Centre spokesperson said: "We have recently reviewed our head office structure to ensure it is appropriate for the long term and continues to support our business plans.

"The challenging trading conditions make it even more important that we are focused on the right areas to deliver for our customers.

"Following the review, we have informed colleagues that we are making changes to the CSC structure. As a result, some colleagues will be redeployed into new roles and we also expect there to be a reduction in headcount.

"We are in consultation at present with those colleagues who are impacted and our focus is on ensuring they remain well supported during this process."

Since receiving the statement from Wyevale Garden Centres, GTN Xtra has learned that up to 48 jobs are likely to be lost. Within Wyevale Garden Centres the CSC Structure relates to all head office roles. Some speculation received by GTN's Newshound wonders wether the losses are as a result of the implementation of a new computer system, as reported by GTN Xtra in October last year.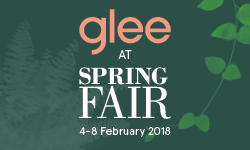 Send to a Friend » | Subscribe » | Archive » | Update your Profile » | Print all Articles » | RSS » | Visit our website »
Published by Potting Shed Press Limited
© 2018 Potting Shed Press Limited. All rights reserved.


This email is sent on behalf of Glee Birmingham by its official media partner Garden Trade News.

We hope you found this Glee Daily News email update useful, but if you would rather not receive communications of this kind from us in future, please unsubscribe here. 

Glee Birmingham is brought to you by Ascential Events, The Studios, 2 Kingdom Street, Paddington W2 6JG part of Ascential plc. Company number 7925964 (England and Wales)