| | |
| --- | --- |
| VERY IMPORTANT Information for Glee New Product Showcase Entries and Floral Thursday request for help | Read in web browser |
Thursday 9th September 2021
Very last chance to enter products into the Glee 2021 New Product Showcase and Awards - Entries close at Midnight, tonight, Thursday 9th September 2021
Good Afternoon

If you are one of the many exhibitors to have already entered products into the Glee New Product Showcase and Awards, thank you, we'll be back in touch later this week with arrangements for build-up on Monday.
If you've not made your entries yet, you have until midnight, tonight, Thursday 9th September to get them in. This year we will NOT be able to accept entries for judging after that date, nor during build-up on Monday.
Please can you make sure the relevant marketing, NPD or sales staff on your team are aware of this.
Making your entries is really easy via the Entry form in the Glee Exhibitor Zone.
If you have any problems, do e-mail me direct: trevor@pottingshedpress.co.uk.
From entries already received and being processed there will be well over 200 New Products on display in the showcase so Glee visitors will, as ever, make a bee-line for the display to direct their plans for their visit. So it's really worth making an entry, and its FREE to enter for all exhibitors.
All exhibitors can make up to THREE entries in any one Glee New Product Awards category and that these entries should be for individual products, NOT for ranges of products.

As a reminder the Glee New Product Showcase categories for 2021 are:

Plants, Seeds and Bulbs

Growing Materials (growing media, plant feeds, pest & weed control)

Growing Accessories (cloches, seed trays, hanging baskets plant supports garden gloves, garden kneelers, gardening clothing, etc)

Garden Growing Containers (All pots, planters, indoor & outdoor)

Garden Decoration (Garden ornaments, statuary, garden lighting, wall art etc)

Garden Tools & Machinery (Hand and powered garden tools)

Landscaping & Garden Buildings (Paving, pergolas, garden rooms, sheds & greenhouses)

Garden Leisure & Entertaining (BBQ's, garden furniture & accessories etc)

Wild Bird Care and Wildlife Products (Wild bird feeds, feeders, wildlife products etc)

Homewares, Giftware, Toys & Games, and Clothing

Pet Food

Pet Health & Beauty

Pet Accessories

Retail Services & Experiences (Physical & digital)
Plus overall awards for:
Best of British

Eco-Initiative

Overall Best New Product
Judging of Glee New Products 2021

The preliminary judging will be taking place 08:00-10.30 on Tuesday, with the Top 3 shortlists for each product category published in the Glee Daily News at lunchtime on Tuesday - please keep a look out for this as the next parts of the judging process involves a representative from each of the shortlisted products making a 2 minute pitch to the judges before the winners are decided. The pitches to the judges for 6 categories start at 15:00 on Monday on The Stage at Glee with the final 6 categories pitching at 10:00am on Wednesday morning. If you are shortlisted, you will be notified of your given a time slot to present your pitch to the judges.

The winners will be announced at The Stage in Hall 6 at 17:00 on Wednesday 15th September. We look forward to seeing you there for a cheer and a beer!

Thank you in advance for your co-operation and I hope that all the above is clear.

See you at Glee!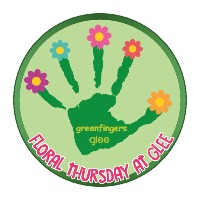 Remember, its Floral Thursday for Greenfingers at Glee next week, make sure you pack your best floral attire!
Can you donate a raffle prize to raise funds for Greenfingers Charity?
You may remember in 2019, a huge £1400 was raised for Greenfingers Charity thanks to all those who made a donation, bought raffle tickets and/or donated raffle prizes to celebrate the very first Floral Thursday at Glee.
As we're doing it all over again, if you are able to donate a prize for this years' raffle, which will be drawn at 1.30pm on Thursday, please contact Linda@greenfingerscharity.org.uk. She would love to hear from you.
We very much hope you will support this great fun floral occasion and in doing so help to make a difference to more life-limited children who spend time in hospices across the UK.




Trevor Pfeiffer
Garden Trade News. 07973 504214
Published by Potting Shed Press Limited. © 2021 Potting Shed Press Limited. All rights reserved.
This email is sent on behalf of Glee Birmingham by its official media partner Garden Trade News, published by Potting Shed Press Ltd. www.gardentradenews.co.uk
Glee Birmingham is brought to you by Hyve Group, The Studios, 2 Kingdom Street, Paddington W2 6JG